I finished this hat a long time ago - indeed, it's now over a month since I gave it to my Mum as a birthday present. But exams have got in the way, and stopped my posting (but not my crocheting!) so this will just be short and sweet but with lots of pictures, because I've decided that that is what I like from a crochet blog!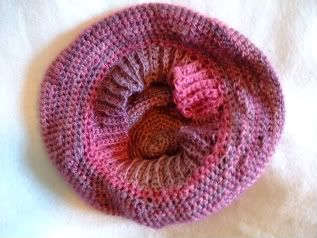 The pattern is Chelsea Norquay's Pretender from Issue 1 Inside Crochet - fairly simple to follow, though I was never convinced that I was doing the right stitch. What really let me down was the yarn - Rowan Tapestry in shade Pot Pourri.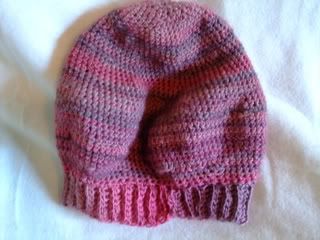 The colour is utterly divine, I love it. But the first skein I got had so many knots that I had to keep cutting it, meaning that I had lots of ends to weave in so the stitchwork isn't completely flat. The second skein was completely fine.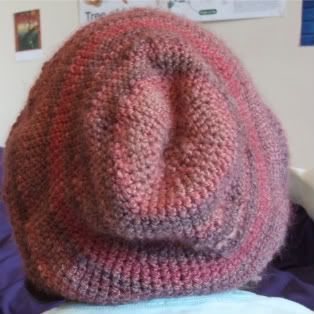 This was the first time I'd used 5.5mm hooks. The ones I have are plastic, which was an interesting experience. Very light, but strange when hooking as didn't feel quite as solid.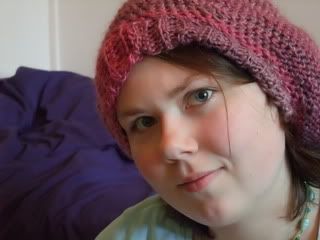 I think my eyes look rather awesome in that picture. Doesn't do much to show off the hat.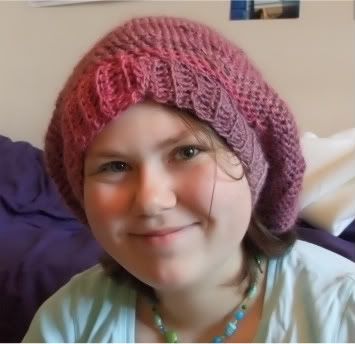 Yay. Hat. Awesome. Sleep now.