This is going to be a jam-packed post. I'm going to start with the crochet, which is the most recent part of the post.
Botolph is made of Sirdar's Peru Naturals yarn in shade Pico. This yarn is slightly unspun, a mix of several different coloured fibres, sheds fibres (alpaca?) and is quite wonderful. Following using Rowan Tapestry and Noro Silk Garden, I've concluded that I really do like that slightly unspun quality to yarns.
It was my own design, using a 4mm hook to try and get a fairly dense fabric with the bulky yarn. Components can be seen here:
One head, one body, 2 arms, 2 legs and 2 ears. All you need to build a bear.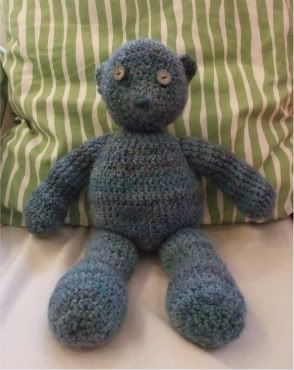 I call Botolph the 'just right' bear because I had just enough yarn (2 skeins), and just enough stuffing to make him. I made the nose out of some left over Sirdar Country Style DK in green/teal, and raided my Mother's button jar for the two silver buttons. I had the perfect button for eyes, but only one of it, and as it had been in my Mother's button jar for who knows how long, then I had to go with my second choice.
I visited Ely at the end of term with a friend, took a few pictures in the Cathedral that I have been meaning to post.
Approach to Cathedral: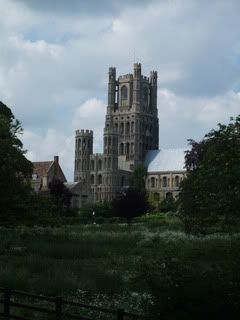 Inside: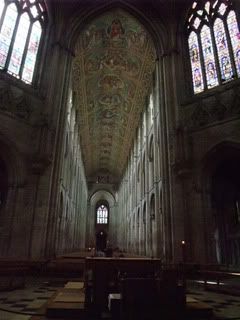 Stone angel, which was possibly on the altar: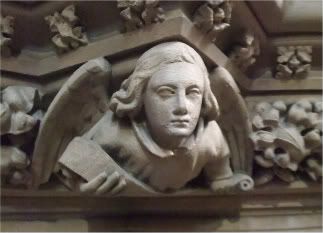 Also visited some gardens last weekend with my parents, and indulged in my favourite photographing activity - macro on flowers with interesting blurred backgrounds - see below!